Beginning February 1, 2019, Mr. Hunter is a full-time Magistrate in the Adams Coounty Ohio Court of Common Pleas. He formerly operated a private law practice in Historic Milford Ohio, and is a former adjunct professor at the University of Dayton School of Law. Until becoming a Magistrate, he held a certification from the Ohio State Bar Association as a Certified Family Law Specialist. He was an independently contracted Public Defender for Brown County Ohio, and a contract attorney for the Legal Aid Society of Greater Cincinnati. He accepts felony, misdemeanor, and appellate appointments from local courts. He is the former Mayor and member of the City Council for the City of Milford, Ohio and served as City Council representative to the Board of Zoning Appeals and the Ohio Kentucky Indiana Regional Council of Governments (OKI).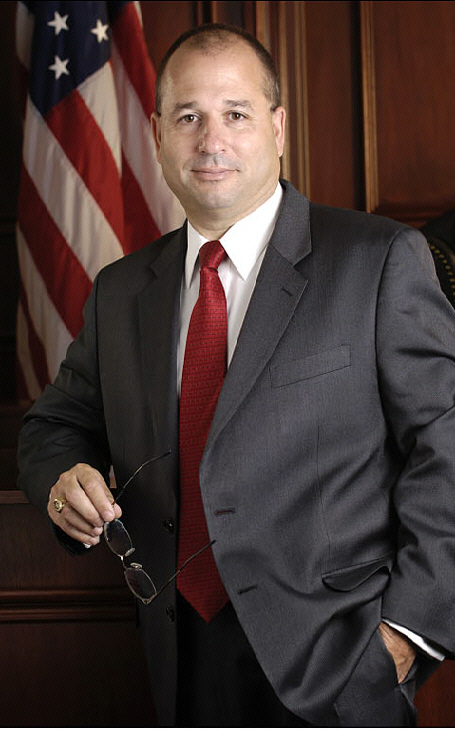 Mr. Hunter has also served as a part-time magistrate in the Clermont County Court of Common Pleas, Division of Domestic Relations.
He was the vice-chairperson of the Ohio State Bar Association (OSBA) juvenile justice committee, and co-chairperson of the OSBA juvenile justice sub-committee on continuing legal education. He is the author of the Brown County Ohio Memorandum of Understanding on Child Abuse and Neglect. Prior to starting his private practice, he was an Assistant Prosecuting Attorney in Brown County, Ohio, and held an internship with the United States Attorney's Office for the District of Montana during law school. His extensive experience with technology provides him with the capability of providing legal services while reducing operating costs. His background in sales and marketing, legal education, and legal experience provide him with the skills necessary to negotiate and resolve conflicts, where possible, without resorting to trial.
Mr. Hunter graduated cum laude from the University of Dayton School of Law where he was an executive editor of the Law Review, as well as a teaching assistant for various professors. His comment regarding the use of detector dogs in airports has been published by the University of Dayton Law Review, and has been cited by several sources including: State v. Nguyen, 811 N.E.2d 1180; Federal Rules of Evidence (3d ed.) R. 702; 5 Wash. Prac. Series s 104.9; 26 Am. Jur. Proof of Facts 2d 465; 44 Am. Jur. Proof of Facts 2d 229; 5 Am. Jur. Trials 331: Br. Of Appellant, State of Montana v. Roy Dean Pierce, 2005 WL 524962 (Mont.). He also assisted in the development and maintenance of the Federal Grand Jury website hosted by the University of Dayton School of Law. He received the CALI Award for academic achievement in Law & Education and Natural Resources Law and was a Recipient of the Honorable Carl Kessler Scholarship. He was the treasurer of the Christian Legal Society, Secretary of the CyberSpace Law Association and a student member of the Intellectual Property Society, Ohio Bar Association, Education Law Association, American Bar Association, and American Association of Trial Lawyers.
Before earning his J.D. , Mr. Hunter worked for a Fortune 500 manufacturing corporation in a variety of managerial and leadership positions. His experience included the negotiation of domestic and international contracts, experience in domestic and international sales and marketing, and operation of a global technical training and education organization. He also authored technical manuals, developed course materials and taught various technical and computer programming courses. Mr. Hunter is experienced in CAD/CAM, CNC programming and operation, machine tool sales and service, software development, and a variety of computer programming languages and applications.
Mr. Hunter holds a B.S. in Quantitative Business Analysis from the Pennsylvania State University where he was also a member of the Penn State Blue Band, and was both President and Treasurer of the Nittany Lion Concert Band.
Mr. Hunter is either a current or past member of the American, Ohio State, Brown County, Cincinnati, and Clermont County Bar Associations, the Ohio Association of Criminal Defense Lawyers, as well as the National District Attorney's Association and the Ohio Prosecuting Attorney's Association, the National Council of Juvenile and Family Court Judges and the Ohio Magistrate's Association. Mr. Hunter is also a current or past member of the Cincinnati Caledonian Society, and the Christian Legal Society.
Mr. Hunter and his wife enjoy walking around their hometown of Milford, tandem kayaking on the Little Miami Scenic River, tandem bicycling on the Little Miami Scenic River Bicycle Trail, equestrian sports, mountain hiking, skiing, and motorcycle touring.